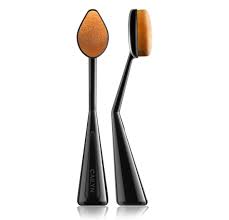 Cailyn Oh Wow! Brush
You have to touch the bristles to actually understand but this is THE softest brush ever! It's the most perfect applicator for your basic eyelid shadow. Most days, we think that looks best!
Simply put, this brush is an awe-inspiring, wow-inducing miracle! Through its velvet-like bristles and densely-packed ultra-fine fibers, this amazing brush is made to ensure an airbrushed effect with an immaculate streak-free touch.